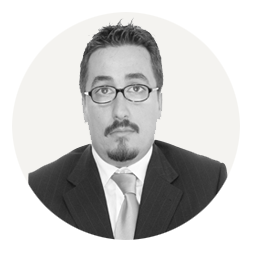 Managing partner
Albania
Experience
Kledi is the managing partner and is responsible for the management and coordination of the Albanian practice. Having worked for more than 15 years in Albania and Kosovo, as well as other territories, he has wide experience in providing audit, tax, accounting, transactions and business consulting services.
He has a strong track record of delivering engagements for some of the largest organizations in the region and has worked in many industries, including financial institutions, natural resources, consumer, retail, utilities, transportation and telecommunications.
Kledi is recognised by the IASB in UK and by the National Accounting Council in Albania as a translator of IFRS in Albanian language. He is a doctor of economic science. He serves as a member of the Governing Board of the Albanian Institute of Authorised Chartered Auditors in Albania (IEKA). During the last years, Kledi has been delivering trainings to Accountants and Chartered Auditors, candidates and members of IEKA in Albania and SCAAK in Kosovo and is also serving as a member of the Tax Advisory Council at the Ministry of Finance in Albania.
Memberships
Institute of Authorized Chartered Auditors of Albania
Association of Chartered Certified Accountants (ACCA)
Society of Certified Accountants and Auditors of Kosovo